CellAsyst Software provides Corporate Wireless Customers with:
Complete visibility to all components of your non paper invoice
Advanced Analysis, Management and Control of wireless voice and data airtime spend.
The ability to identify the need to make changes to service plans and features as corporate wireless requirements change.
Cost certainty via Transparency, Oversight and Accountability.
Flexibility – customer decides what details and which reports they want to review.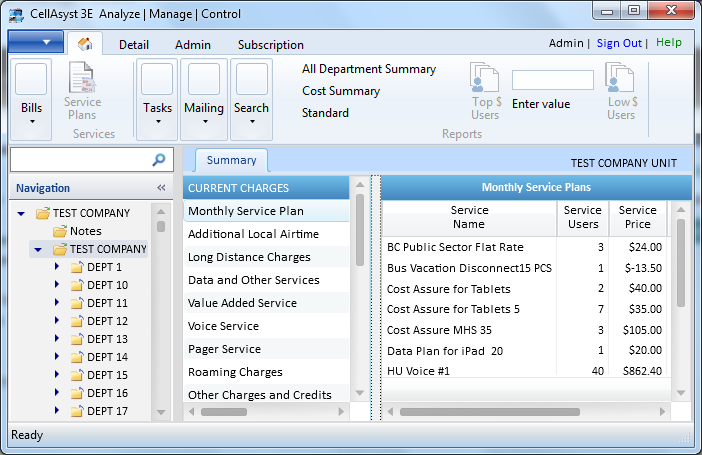 CellAsyst
Analyze | Manage | Control